Published by: Germaine Beuviere, Romance
Copyright © 2016 Germaine Raquel Beuviere. All rights reserved.

"On This Day"

I've been waiting
The years I've spent
The time I've prepared
Just for this moment
Like raw ore melted
Hammered into shape
Cooled and brandished
The perfect masterpiece
I catch my breath as the music plays
The song I've waited to hear
One final look in the mirror
The strong arm of my father awaits
Breath out slowly as my heart pounds
This is it I say to myself as we walk
Then I see you standing there
I realize that you were waiting for me, too
On this day, no longer two
On this day, we become one

– By Germaine Beuviere, Romance
---
Feeling Creative? … Join the AMBW Blog Squad and write your own!
---
NEXT ROMANCE POEM >> _ RETURN TO MAIN BLOG PAGE
---
Asian Men Like Black Women
Meet AMBW Singles in the AMBW Community!
Join the world's fastest growing Asian Men and Black Women (AMBW) Interracial dating site for friendships, dating, & marriage.
⏬ Create Your Profile! ⏬
---
---
NO GUESSING GAMES…

Meet people who want to meet YOU.

Exclusive Black and Asian Dating Community!
Korean Men Black Women Dating Site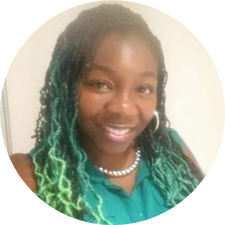 Woman, 27 | Black
Korean Men Black Women Dating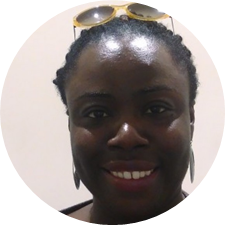 Woman, 36 | Black
Korean Men Black Women Dating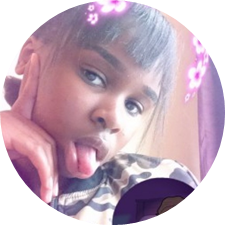 Woman, 18 | Black
Korean Men Black Women Dating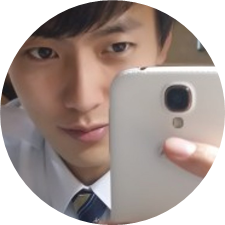 Man, 27 | Asian
Sign up today to meet these members and more…
---
---
Build Lifetime Memories ♥
---
---
---
AMBW Community:
Looking for Asian Men or Black Women who are part of the AMBW Community? …Finding your future partner is just a click away. Let your imagination run wild because nothing is stopping you from meeting the right person for your best friend or your soulmate on this site. So, prepare for greatness, become a member today, find your Queen or King, and fall in love!
No one defines true love like Black and Asian— The cutest pair that go together like milk and cookies!
Blasian Love Forever™ (BLF) is about quality dating, people, friendships, respect, true love, passion, and equality.
Philosophy:
Our philosophy is what sets us apart from other online dating sites!
This website was born out of love for Asian Men and Black Women (AMBW) Interracial Dating! At BLF, we are committed and passionate about helping Black and Asian singles find true love.
When you know what you want, it's good to know where you can find it. It's great knowing you will be welcomed where you can love and be loved with confidence and pride. Our community here at Blasian Love Forever™ feels like home, where everyone accepts and welcomes each other.

A Focus on You:
We strive to provide you with the right tools for successful dating, where there is no sending countless emails, winks, and gifts without interest. There is no trying to be noticed with little or no results due to wrong matches. Here, you will find Asian men who have a genuine interest in meeting Black women, and Black women with a genuine interest in Asian Men. Therefore, you will be happy to find a meaningful dating structure with a focus on you!


CLICK HERE TO CREATE A PROFILE
Looking for Black Men & Asian Women Dating? ♥