AMBW SUCCESS STORIES
– Members who have found love on BLF ♥ –
---
🌟 Recently Submitted AMBW Success Stories:
---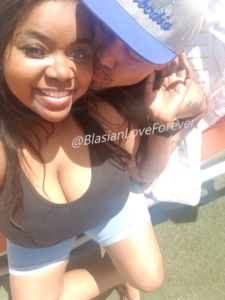 Lee & Partner
– BLF AMBW Success Story

"It wasn't in my plans for him to approach me, but when he did, we just clicked. I'm so grateful for the site and for introducing me to the love of my life. Didn't think we would go past a 'hello' five months later we're going strong."





Jasmine & Ming
– BLF AMBW Success Story

"I received a flirt notification from Ming a few months ago. I sent one back and he messaged me. We talked for a few days and he invited me out. We went out a few times, then we decided to be a couple, and we are going on dates every week. I'll be back to submit an update if we take it to the next level :)"






王浩源 & Ally
– BLF AMBW Success Story

"I am in relationship with Black lady now. Thank you."






Hiro & Laquisha
– BLF AMBW Success Story

"Hello, My name is Hiro. I was born in Japan, and I live America now. My American friend told me about your website. I came here to make new friends with Black women, because I admit they are my preference that attracts me the best. I have meet one Black woman I would like to marry. She is a good person and likes Asian man too."






David & Monique
– BLF AMBW Success Story

"I met Monique back in November last year. We got along well chatting online in one of the interest chat groups. Apparently we're both big fans of hiking. We hit it off right away, and we had so much to talk about. We had both had bad experiences with dating in the past, so finding each other was quite refreshing to say the least. I had just moved to to Texas due to a job opportunity last year, and that was shortly before I joined.

Monique has always lived in Texas her whole life. It is crazy how we would not have known each other if it weren't for life's circumstances and opportunities. She wouldn't have showed up in my search results if I had joined before I moved because I probably would have been searching in Maryland instead. She said she had always wanted to see Maryland, so we planned a trip back to Maryland together and had a great time, and that's how our relationship started."





>> Read More Success Stories from Our Happy Couples…
---
---
Did you have success on Blasian Love Forever™ too,
& want to share your story?
Submit Your Own
---
…Don't have an account yet, but want to join?
Thousands of Asian men and Black women are waiting to meet you.
You only need ONE to make your dreams come true!
Join Today!
---
---
Looking for Black Men & Asian Women Dating? ♥